Les horaires de la médiathèque ont changé
01/01/2023 - 01/05/2023
Process phases
A participatory process is a sequence of participatory activities (e.g. first filling out a survey, then making proposals, discussing them in face-to-face or virtual meetings, and finally prioritizing them) with the aim of defining and making a decision on a specific topic.
Examples of participatory processes are: a process of electing committee members (where candidatures are first presented, then debated and finally a candidacy is chosen), participatory budgets (where proposals are made, valued economically and voted on with the money available), a strategic planning process, the collaborative drafting of a regulation or norm, the design of an urban space or the production of a public policy plan.
About this process
La Ville de Raismes souhaite inclure les habitants dans l'écriture de son nouveau projet culturel.
Pour ce faire, elle a envisagé, dans un premier temps, de recueillir vos attentes, vos suggestions... La consultation a débuté avec un questionnaire sur la médiathèque : la fréquentez-vous régulièrement ? Quel genre littéraire plébiscitez-vous le plus ? Quelles sont vos attentes par rapport à l'établissement ?
La consultation est désormais terminée. Découvrez les résultats obtenus en vous rendant dans la rubrique dédiée.
Évolution des horaires de la médiathèque
Pour que le projet culturel puisse répondre au plus près à vos attentes, la Ville de Raismes a souhaité connaître encore plus finement vos besoins, notamment vis-à-vis des horaires d'ouverture de la médiathèque : lesquels vous conviendraient le mieux ? Un sondage a été lancé sur l'application mobile Raismes en 1 clic. Les équipes ont tenu compte des résultats pour proposer de nouveaux horaires d'ouverture ; ces derniers ont effectivement changé depuis le 1er mai 2023.
Consultez les nouveaux horaires d'ouverture de la médiathèque de Raismes.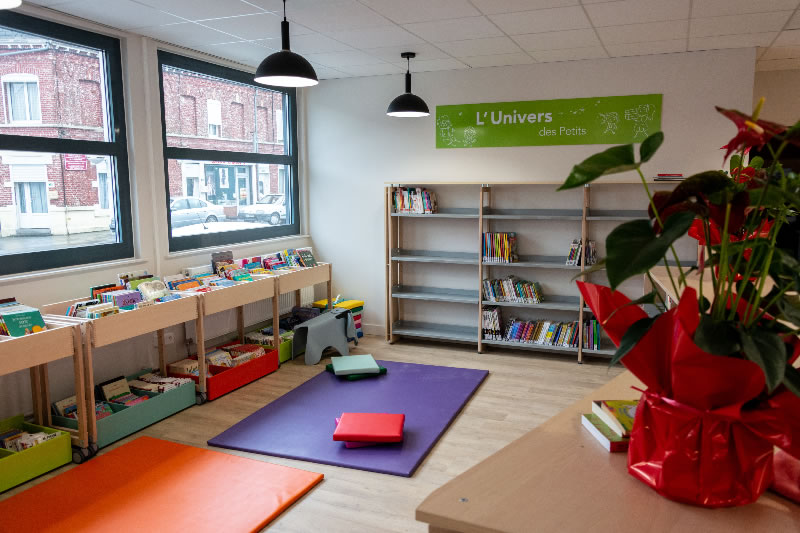 Start date
November 17, 2022
Reference: Raismes-PART-2022-11-23