Rénovation énergétique de l'école Anne-Godeau
A participatory process is a sequence of participatory activities (e.g. first filling out a survey, then making proposals, discussing them in face-to-face or virtual meetings, and finally prioritizing them) with the aim of defining and making a decision on a specific topic.
Examples of participatory processes are: a process of electing committee members (where candidatures are first presented, then debated and finally a candidacy is chosen), participatory budgets (where proposals are made, valued economically and voted on with the money available), a strategic planning process, the collaborative drafting of a regulation or norm, the design of an urban space or the production of a public policy plan.
About this process
Anne-Godeau est le premier démonstrateur en Région et en France de la rénovation industrialisée à énergie zéro, d'un bâtiment scolaire. Cette rénovation représente un investissement important pour la ville de Raismes qui a fait de l'écologie une des priorités du mandat.

L'ENJEU :
Améliorer le confort des élèves et enseignants, tout en relevant le défi de la transition écologique.


LES MOYENS :
refaire l'isolation thermique du bâtiment ;
faire en sorte que l'école soit autonome en énergie ;
ne pas consommer de terrain supplémentaire ;
respecter les limites de nos ressources naturelles (tri des déchets, gestion différenciée...) ;
végétaliser la cour de récréation et la repenser avec les enfants pour favoriser la mixité.
La Ville de Raismes est labellisée territoire à énergie positive pour la croissance verte.
LA SOLUTION CHOISIE :
La solution choisie pour cette rénovation = Energie Sprong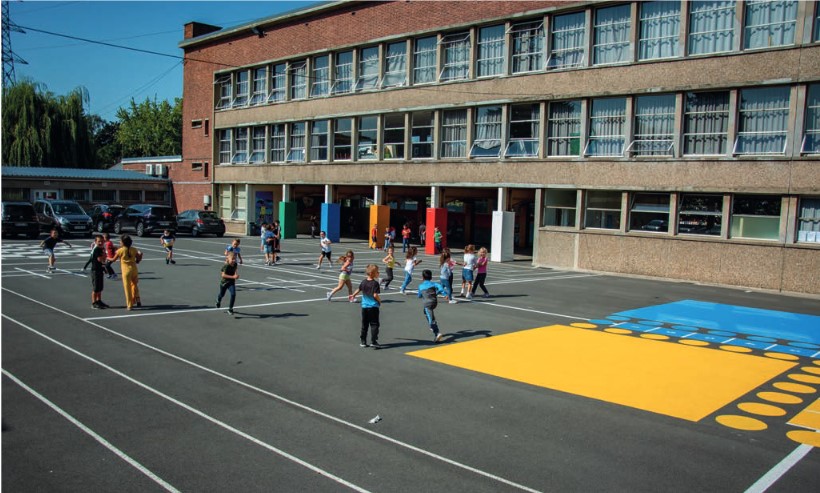 RÉSULTATS ATTENDUS :

Bilan énergétique à 0
Amélioration de la qualité de l'air
Amélioration des conditions de travail et de la qualité de vie de 200 élèves de l'école et du personnel
What is decided
Améliorer les conditions de travail et la qualité de vie des élèves
Who participates
Les parents de l'école
Promoter group
Mairie de Raismes
End date
December 31, 2023
Reference: Raismes-PART-2022-06-20